What happens when data aspires to literary form? What does it mean when the place where you're reading becomes the stage for the story? How might writing, reading and the idea of the book itself change when we use technology to design stories, rather than just present them?
Ambient Literature is a two-year collaboration between the UWE Bristol, Bath Spa University, and the University of Birmingham, established to investigate the locational and technological future of the book. Funded through a grant from the Arts and Humanities Research Council, the project is focused on the study of emergent forms of literature that make use of novel technologies and social practices in order to create robust and evocative experiences for readers.
Launched in London, Bristol and online in June 2016, the project draws on the REACT Hub's experience working with creative industries in order to produce three experimental projects from three different authors. Forming the heart of the project, these commissioned pieces allow researchers to study the processes of innovation and negotiation that become visible as established authors work in the new forms opened up by the idea of Ambient Literature. Combining practice-based, empirical and theoretical research, the project seeks to test out new literary forms and develop a grammar for writing Ambient Literature.
This is an interdisciplinary project focused on understanding how the situation of reading is changing through pervasive and ubiquitous computing. Drawing on literary studies, creative writing, design, human-computer interaction, performance and new media studies, the research being developed looks to engage with the history of the book and see what that history is able to tell us about its future.
About the Investigators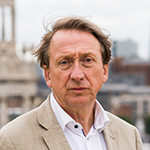 Jon Dovey is Professor of Screen Media at the Faculty of Arts, Creative Industries, and Education at the University of the West of England, Bristol.  Part of the 1980s wave of independent Film & TV workshops, he worked with video as a writer, editor and researcher in broadcast TV. He co-founded original scratch artists Gorilla Tapes in 1984, exhibiting internationally for ten years. He has worked at Plymouth University, UWE Bristol and Bristol University teaching a wide range of film, media and digital courses in both practice and theory. In 2008 he launched the Digital Cultures Research Centre at UWE Bristol which he Directed until 2012. In 2012 he became the Director of REACT (Research and Enterprise for Arts and Creative Technologies) one of four Hubs for the Creative Economy funded by the AHRC. Led by UWE Bristol and Watershed, REACT was an  Arts, Technology, and Business Collaboration that produced over 50 innovative media prototypes in four years. He was also Co Investigator on the AHRC Connected Communities Creative Citizens Project, where he led a strand on the impact of informal creative economies on communities. Recently he was also Co-I on Bristol and Bath by Design, evaluating the design ecology of the region. Jon is currently leading the Ambient Literature Research Project into new forms of contextually responsive literary experience,  and working in other projects on cultural evaluation and urban systems challenges. He is currently developing a Creative Economy research unit, a new Masters programme for Creative Producers and writing a book, "The Practice of Cultural Ecology."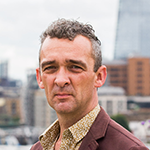 Tom Abba is a writer and designer working with the form of digital and physical books. He is an associate professor of Art & Design at UWE, a member of the DCRC and teaches into Drawing and Print at Arnolfini. As a director of Circumstance, Tom works with writers and digital developers to make work exploring physical / digital hybrid books. Short Films for You and These Pages Fall Like Ash, the first two pieces in an ongoing series of such projects, were produced in 2012 and 2013, and are both available from Circumstance's website. With Baldur Bjarnason, Tom has written a manifesto for digital writing – This is Not a Book – available here as a digital text edition, and discussed in an irregular podcast available on iTunes.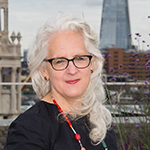 Kate Pullinger is novelist and digital writer. Her novel for smartphones, Jellybone, was published in 2017. Her novel The Mistress of Nothing, won Canada's 2009 Governor General's Literary Award for Fiction. In 2014, she adapted her collaborative work of digital multimedia, Flight Paths: A Networked Novel (2007), co-created with Chris Joseph, as the novel Landing Gear, which was longlisted for Canada Reads. Also in 2014, she created the digital war memorial, Letter to an Unknown Soldier, with Neil Bartlett; 22,000 members of the public wrote letters to the soldier. Her project Inanimate Alice has also won numerous prizes; 2016 saw the launch of Inanimate Alice: Episode Six — The Last Gas Station as well as a teachers' edition of the first five episodes, and 2018 will see the launch of a virtual reality episode, Perpetual Nomads. Kate Pullinger is Director of the Centre for Cultural and Creative Industries at Bath Spa University where her primary research interest is in practice-based research on the intersection of fiction and technology, and hybrid collaborative digital forms. http://www.katepullinger.com/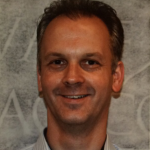 Ian Gadd is professor of English Literature at Bath Spa University. His research focuses on the history of the London and Oxford book trades in the 16th, 17th, and 18th centuries; he also has interests in textual editing and the digital remediation of printed texts. He is President of the Society for the History of Authorship, Reading, and Publishing (SHARP) and a General Editor of the Cambridge Edition of the Works of Jonathan Swift. He is also the Academic Director of the Global Academy of Liberal Arts (GALA), an international network of universities and colleges with an interest in the liberal arts.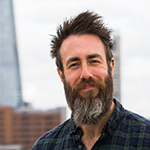 Matt Hayler is a lecturer in contemporary literature at the University of Birmingham. He specialises in the study of technology, expertise, and embodiment, drawing on (post)phenomenology, cognitive science, posthumanism, and object-oriented ontology to explore the ways in which humans become entangled with their artefacts. His first book, Challenging the Phenomena of Technology came out in 2015 and investigates the nature of technological interactions through a case study of the use of electronic reading devices. He has since co-edited two volumes on research methods in the Digital Humanities (EUP 2016) and emphasised the potential role of cognitive and phenomenological approaches for the field. Matt also acts as a working group lead and management committee member for the COST European research Network EREAD (Electronic REading in the Age of Digitisation). His current research focuses on human enhancement and the philosophy of information as it applies to expertise. He tweets as @cryurchin.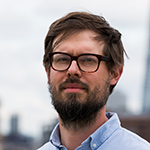 Michael Marcinkowski is a post-doctoral research assistant on the AHRC-funded Ambient Literature research project. A poet and a researcher, Michael has a background in information science, human-computer interaction design, big data, and the philosophy of science. He earned his PhD at the Pennsylvania State University, focused on the study of big data, online education, and technology design. For five years he managed production and development for the Webby Award winning www.poetryfoundation.org. Various work has appeared in the Journal of the Association for Information Science and Technology, Bailliwik, LVNG, GAM, the Canary, and the Believer.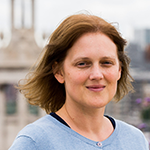 Amy Spencer is a post-doctoral research fellow at the University of the West of England. She has a PhD from the Centre for Cultural Studies at Goldsmiths College where her thesis, Author, Reader, Text: Collaboration and the Networked Book, focused on collaborative authorship in digital literature. She also has an MA in English from King's College London. Amy is a writer of both fiction and non-fiction and is the author of DIY: The Rise of Lo-Fi Culture.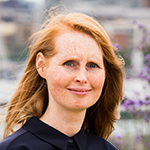 Emma Whittaker is a post-doctoral research fellow in Ambient Literature production at UWE. She holds a PhD from Plymouth University, Transitions-Felt, William James, Locative Narrative and the Multi-stable Field of Expanded Narrative, that investigates narrative and imaginative practices informed by the vocabularies of cognitive psychology and pragmatism. As co-director and producer at TrulyImagined, she situates fictional places in existent locations using guided imagining, perceptual illusions and sound, together with smartphone technologies. Recent projects include, the iOS apps The Lost Index, No.1: Landscape with Figures (2013), The Lost Index, No.2: The Turning (2014), nominated for a Media Innovation Award, LociOscope, The Letters (2014) and The Lost Index: NATMUS, National Museum of Denmark, Copenhagen (2015), Journeyer's Guidebook (2016) Brighton Digital Festival, DRHA2016. She convenes the Expanded Narrative Research Network and is a collaborator with the Marie Curie-funded, CogNovo Doctoral Research Centre, Plymouth University.

About the Advisory Board
Nick Barreto works where books and technology intersect. He's managed and built apps, is as an expert on ebook formats, metadata and workflows. He is involved with the W3C's Digital Publishing Interest Group on bringing ebooks closer into the web. Nick is one of the founders of Canelo, a digital publisher based in London, and works as their Technology Director.
Sarah Crown is Director of Literature at the Arts Council England. Previously, she was the editor of Mumsnet, and the Guardian's online literary editor. She reviews poetry and fiction for the Guardian, the Telegraph and the TLS.
Joanna Ellis is the UK and Australia collection development specialist for Bibliotheca cloudLibrary and a trustee of reading and writing charity New Writing North. She also volunteers at the Emery Walker Archive and plans to retrain as an archivist. Joanna has worked in and around publishing for 18 years. Between 2012 – 2016 she was a partner at The Literary Platform, a consultancy and arts organisation specialising in the digital transformation of writing and publishing. Prior to that she worked as the marketing director at Faber & Faber. She has also spoken and taught on the subject of publishing and been a judge on the New Media Writing Prize and the Transmission Prize.
Dan Franklin is a digital and publishing professional with over twelve years' experience in the book industry, working across all parts of those businesses in an editorial, marketing and digital capacity, from a medium-sized independent − Canongate Books − to the biggest publisher in the world, Penguin Random House. For seven years he has been been at the forefront of digital publishing, whether it be customer-facing, author-facing, working with creative teams of all kinds – commissioning, strategizing, producing, editing, marketing, publicizing and project managing − and have played a key role in book publishing's transformation to digital in a dynamic way, keeping on top of the surge in digital media innovation in recent years.
Sara Lloyd is Digital and Communications Director at Pan Macmillan. She is an experienced publishing professional and board director with many years working in the areas of digital innovation, strategic planning, change management, marketing and communications. Her career over the last 22 years has spanned newspaper, academic, reference, STM and trade publishing and she has played a key role in transforming many publishing businesses from print to digital. She is a regular presenter and writer on all matters digital and communications, looking to share and inspire others. She has been selected as one of the Top 100 Most Influential People in Publishing by The Bookseller for the last eight years and was named Digital Leader of the Year in The Bookseller's Futurebook awards in 2016.
Clare Reddington joined Watershed in 2004 and as Creative Director leads the Pervasive Media Studio, Playable City, engagement and cinema teams, working with industry, academic and creative partners from around the world to support talent and champion new ideas. Clare is a Visiting Professor at University of the West of England and sits on the advisory boards of RCUK's Digital Economy Theme, AHRC's Digital Transformations Theme and Theatre Bristol.
Jen Southern is an artist and lecturer in Fine Art at Lancaster University. As director of the mobilities lab at the Centre for Mobilities Research she is involved in developing and supporting experimental mobile and creative research methods. Her transdisciplinary research explores collaborative uses of GPS technology, both producing and making visible a sense of 'comobility', of being mobile with others at a distance. With over 20 years experience as an internationally exhibiting artist her recent publications include Leonardo Electronic Almanac and The Canadian Journal of Communications, with recent commissions from: In Certain Places, Abandon Normal Devices, National Football Museum, UK and the Mobile Media Studio, Montreal.
Claire Squires is Professor of Publishing Studies and Director of the Stirling Centre for International Publishing and Communication at the University of Stirling, as well as Honorary Professor in 20th/21st Century Books and Publishing at UCL. Her publications include Marketing Literature: the Making of Contemporary Writing in Britain and Philip Pullman: Master Storyteller, with Padmini Ray Murray, 'The Digital Publishing Communications Circuit' (2013), and she is co-Volume editor of the forthcoming Cambridge History of the Book in Britain Volume 7: The Twentieth Century and Beyond. Her research includes the AHRC Digital Transformations R&D project 'The Book Unbound: Disruption and Disintermediation in the Digital Age' and the NESTA/AHRC/Creative Scotland-funded CReATeS (Consortium for Research into Arts and Technology in Scotland). She is a judge for the Saltire Society Publisher of the Year Award, and previously worked at Hodder Headline publishers. She is a recipient of a Scottish Book Trust New Writers Award 2015.
George Walkley is the Head of Digital for Hachette UK, where he is responsible for enabling and driving digital strategy and initiatives. Prior to that, he held positions in marketing, business management and digital strategy at Little, Brown Book Group (formerly Time Warner Books). George began his career as a bookseller at Ottakar's Plc, where he also worked on online content development. He is a regular speaker on publishing, digital media and related topics at conferences and events around the world. George holds an MBA from Cass Business School and is an alumnus of the Yale Publishing Course. He is a Fellow of the Royal Society of Arts and a Liveryman of the Stationers Company.
Adriaan van der Weel is Bohn extraordinary professor of Modern Book History, teaching Book and Digital Media Studies at the University of Leiden. His research interests in Book Studies concentrate on the digitisation of textual transmission and reading; publishing studies; and scholarly communication. He is editor of a number of book series on these subjects. His latest books are Changing our textual minds: Towards a digital order of knowledge (Manchester: Manchester UP, 2011), and The Unbound book (Amsterdam: Amsterdam UP, 2013), a collection of essays edited jointly with Joost Kircz. He is vice-chair of the COST Action 'E-READ', about the future of reading in the digital age, and is currently writing a book about reading.
Stella Wisdom is a professional librarian, chartered since 2006 and with 16 years experience in UK research libraries. Before the British Library, Stella previously worked at the Library and Information Statistics Unit based at Loughborough University, the Warburg Institute Library and the National Library of Scotland. Currently Stella is a Digital Curator at the British Library, where her role explores, evaluates and promotes new methods of research and creativity using both born digital content and digitised cultural heritage collections. In 2013 Stella co-founded with GameCity a competition for Higher Education videogame design students called Off the Map, where students are challenged to create videogames, digital environments and interactive narratives inspired by British Library collections. Stella has also worked on AHRC funded collaborative projects, such as Playing Beowulf with University College London's Institute of Education. This initiative developed a digital game-authoring tool based on the Anglo-Saxon epic poem Beowulf, for use by schools and universities, curators and library visitors. Furthermore, Stella has managed two CreativeWorks London funded Creative Entrepreneurs-in-Residence: Sarah Cole who created a geolocation poetry app called Poetic Places and Rob Sherman who was Interactive Fiction Writer-in-Residence for the British Library's Lines in the Ice Exhibition about arctic exploration.